Our Retreats
Mediterranean Retreats
Re-set your life with a supported fast and detox with colon cleansing for removing toxins and losing weight while immersing in yoga, meditation, relaxation and nature
La digestion est au centre de la santé physique et mentale. Les consultations de Chi Nei Tsang alliées à un programme d'ayurveda et quelques conseils de nutrition prodigués par Catherine mon aidés à reprendre le contrôle sur mon intestin, sur ma joie de vivre et sur ma santé.
"Thank you to Catherine for creating such a deeply personal and healing cleansing retreat! Catherine is such a knowledgeable herbalist and gives you nuanced support throughout your whole journey. I can't recommend it enough!!!"
My Chi Nei Tsang sessions with Catherine Heartwood have been marvelous. Unlike some other practitioners she does not merely follow a prescribed protocol. Her approach is highly personalized. Her focus and concentration allows her to feel and work on what others may miss. She has great sensitivity and responsiveness. Thank you Catherine.
L'Ayurveda en consultation avec Catherine m'a aidé a reprendre en main ma santé et a décupler mon energie.  Plusieurs sessions de Chi Nei Tsang avec un programme de detox ainsi qu'un léger  ajuatement de mon alimentation m'ont  permis de regagner la santé de mes vingt ans…
"Catherine and Yatri are both magical people and their kindness, their patience and absolute pure inside beauty is something that I have never experienced so deeply before. I had a challenging emotional week and they helped guide me through it. They listened, they heard me and they guided me to help me through. Something that is rare these days and I shall never forget. I am already looking to go out on their next retreat, just because I want to be in their company again! The cleanse itself was really straightforward for me this time around, I felt amazing after 7 days! Just what was needed. Thank you to you both, see you soon hopefully!"
"A life-changing journey into the midst of your body and soul, guided by the healing wisdom and magic hands of Catherine. Feeling deeply grateful for this wonderful immersion!"
"This was my first detox retreat. Some really deep work has been done…The abdominal massages of Catherine are very profound and healing and she has a lot of knowledge about the body and how to detox your system…. I feel much better now and most importantly my sleep has improved big time! Very grateful"
"Dear future detoxers,

I spent 5 days at the detox retreat with Catherine and Yatri and little to say is that I got completely swept off my feet! I really did not expect that! First of all they are amazing and very kind human beings and that is so refreshing you feel in security and surrounded by love! The detox treatment really does it's job and that is amazing! I had the opportunity to take massages with Catherine and Yatri and that was just so incredible, these are way more than simple massages it goes beyond and helps you release so much you have kept inside you for years! I loved the TRE session I had with Catherine- again this was so unexpected and so useful and moving for me! Thank you so much loves for all you have brought and given me I am so grateful!!"
Catherine is able to read my body perfectly and give it exactly what it needs each time I have a session. She is able to focus on problem areas, as well as provide a soothing, relaxing and nurturing full body massage. Her hands just seem to melt into me especially, with Reiki energy work – I get up off the table lighter, brighter and more in my heart. Highly recommended!
MASSAGE
Signature full body
Specific problem area
Abdominal chi-nei-tsang
Aromatherapy massage
Reflexology
Reiki
AYURVEDA
Health consultation
Ayurvedic guidelines
Abhyanga massage
Marma treatment
Nasya treatment
Indian head massage
DETOX
Detox diets
Fasting programs
Liver flush
Weight loss
Heavy metal chelation
COURSES
Full body massage
Chi-Nei-Tsang 
Reiki Initiations
Introduction to Ayurveda
Womens Toaist  practices
Meditation and pranayama
Catherine Heartwood
Helping You Heal Yourself
Catherine Heartwood has over 20 years experience with Healing Work and Massage, and 10 years offering Health Consultations in Ayurvedic and Detox .
She has worked in various Health and Wellness Centers and Retreats around the world, and is now offering her gifts of Massage, Consultations and Classes in her home studio in Geneva, Switzerland.
 Healing Sessions include a short sound-healing using singing bowls, chimes and 111 Hz tuning forks on the body.
Long distance health consultations & local home calls.
Organic products and eco-friendly environment.
60 minutes 120 chf
90 minutes 180 chf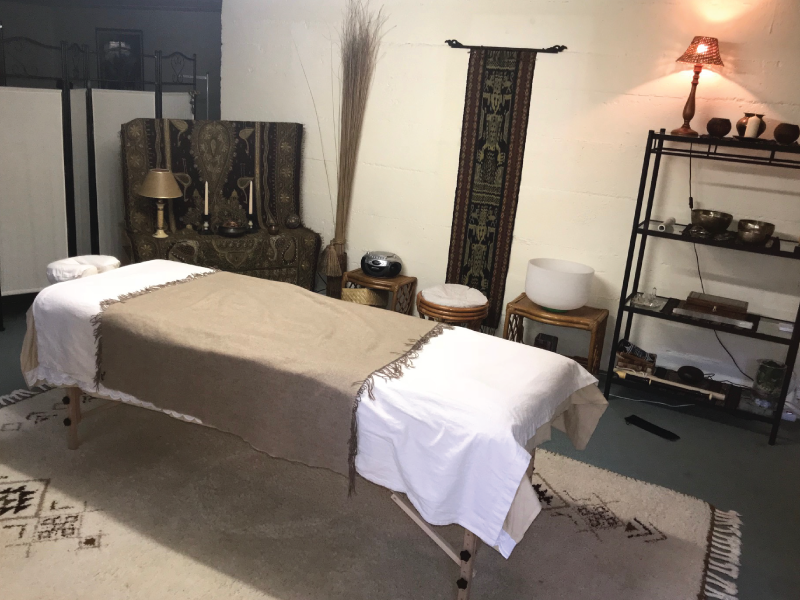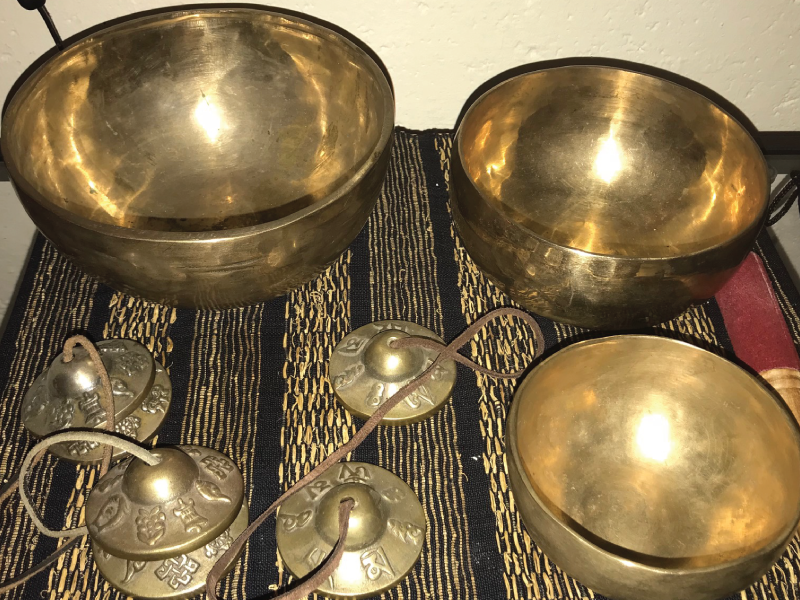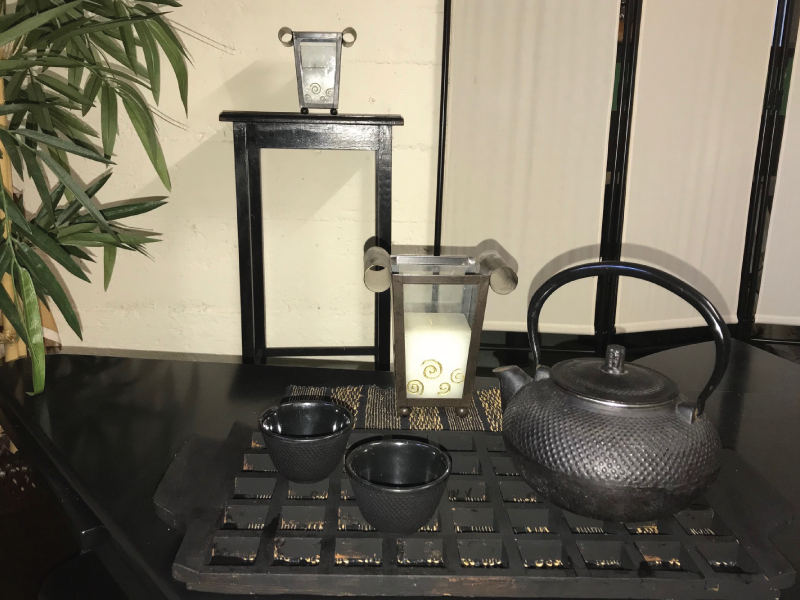 Living
Wisdom

In Your Life
Signature
Whole Body Massage
Drawing from a wide variety of styles, such as Swedish, Deep Tissue, Acupressure, Abhyanga, Lomi-lomi, Aromatherapy and Reiki, I combine these to co-create your Personal Signature Massage best suited to your needs and problem areas.
I specialise in Problem Areas
& enjoy dedicating the whole session to your particular problem area.
Abdominal Massage
Chi Nei Tsang
Chi Nei Tsang (CNT) is a Taoist therapy which focuses upon healing the digestive system and the internal organs. Unresolved emotions are stored in our organs and when left untreated, causes blockages in our entire body through the meridian system. The session will be as deep or as gentle as you wish, to release stuck fascia that stagnates the liver, gallbladder, kidneys, sexual organs, pancreas, lungs and small and large intestines. It will stimulate the lymph and provide relief for many types of digestive issues with particular benefits for women's health.
Reflexology is a healing tradition based on specific pressure points relating to other places in the body. Thus, massage and pressure applied to the hands, feet and ears will provide relief for many conditions, physically and emotionally, as well as mental stress and insomnia. This is a clothes on massage and simple to fit into your busy lunch break or after work schedule.
Reiki is high vibrational subtle energy work which rebalances your cellular being and reconnects your emotional, mental and physical bodies with that of your Soul. It is received with clothes on and can be experienced as very relaxing or highly inspiring. Practising as a Reiki Master, Catherine has given hundreds of sessions and initiated dozens of people into this tradition.
Ayurveda is the traditional medical system of India, originating from the same ancient source as Yoga. It is a holistic health practice that allows you to understand and balance the elements within you. Diagnosing through pulse, tongue, body type and health concerns, a consultation will advise you on:
*Understanding your Dosha of Vata, Pitta or Kapha
*Appropriate Diet for your Dosha type
*Herbal Remedies and Home Treatments
*Specific lifestyle adjustments
*A Self Empowerment Program (specific breathwork, yoga asana , exercise or meditation)
Marma Massage is individualised, determined by a pulse reading on arrival, and is gentle massage and energy treatment to balance the elements in your body. The 7 Chakras are the most significant of the 108 marmas, which are considered the portals or gateways where Body, Mind, Emotions & Soul may be accessed, thereby harmonising the often apposing aspects of Self. This is a highly soothing therapy and may be performed with clothes on or off.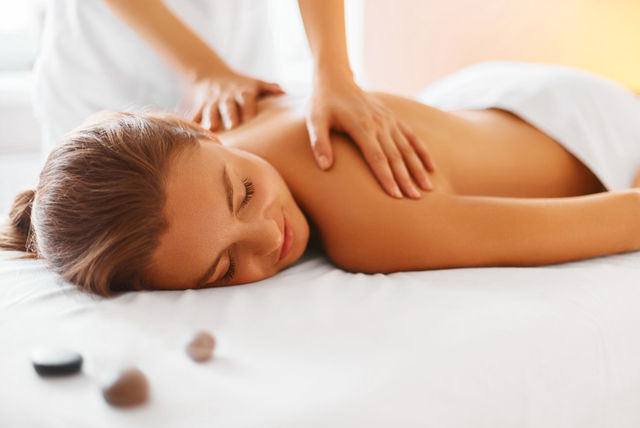 Abhyanga Massage is the classical soothing rhythmic Ayurvedic full body massage which uses herbal oil to deeply nourish the skin and calm the senses. Warm herbal compresses are then pressed all over the body to allow for deeper penetration of the medicted oil into the body and for further relaxation and enjoyment. This therapy will bring a deep sense of calm and nourishment and excellent for relieveing stress and improving the quality of your sleep.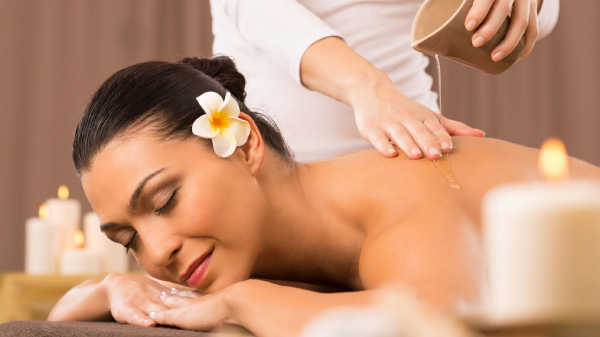 Ayurvedic Nasya treatment is ideal for asthma, sinus issues, snoring, throat conditions, tightness in the throat, neck, jaw (TMJ) and shoulders. Herbal oils are inserted into the nostrils, cleansing and nourishing the delicate and often irritated nasal passageways whilst receiving a massage of the neck, throat, head, shoulders and face, to relieve congestion in lymph and to improve circulation. This treatment is best to be repeated a few times to clear deep issues, and can be performed at home by yourself.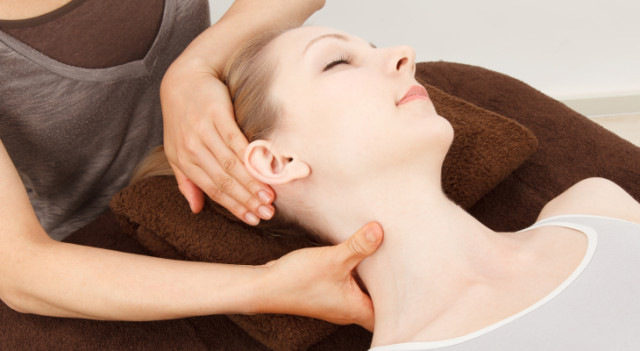 Indian Head Massage is traditionally a seated masage in which the head and hair are dowsed in richly herbalised organic oils. The scalp is an area of the body which is often neglected, and can hold a lot of tension affecting the face, jaw, neck and shoulders. This highly invigorating and yet calming massage of the scalp, neck, jaw, face and shoulders, will leave you feeling refreshed; that a burden has been lifted from your mind and with a noticable release of tension in the head area. Ayurveda sees the mind as the great controller of our health, so when we lighten the mind, we can lighten our life and our over all health – Indian head massage does just this.
In today's polluted world we need to seriously consider detoxing regularly.
So much of todays chronic and neuro-degenerative illness stems from an overload of toxins in the body.
  It is important to understand and choose amongst the many varieties of cleansing to suit specific issues and life situations.
Guidance is given regarding which cleanse is best suited to you ​and all the steps and support necessary ​for it ​to be effective.
Advise, supplies and fully supported step-by-step Fasting Programs , Cleansing Diets, Liver Flush, Weight Management, Heavy Metal Chelation process, IBS and Leaky Gut management etc

I love to empower others to have the healing tools they may need to help themselves and their friends 
on their Healing Journeys.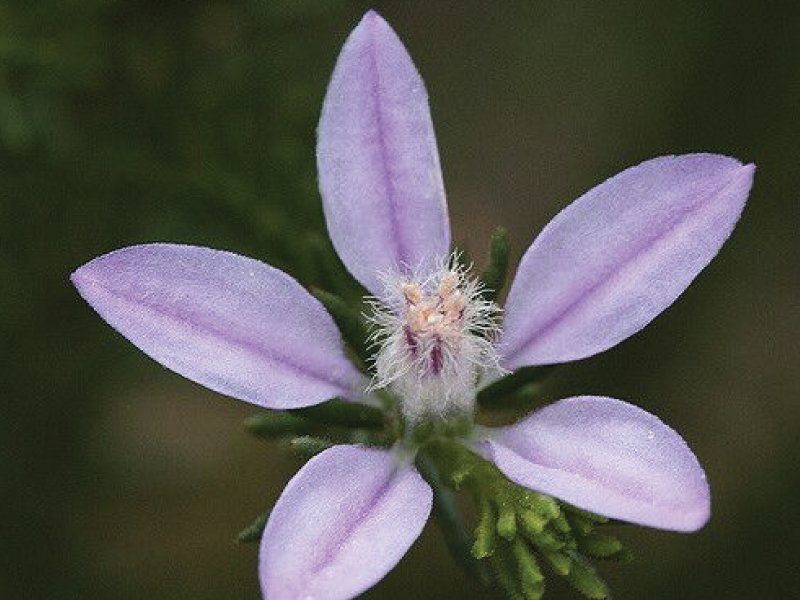 FULL BODY MASSAGE for friends
It is so lovely to receive massages, and what better than to learn with a friend or lover, to be able to share regular massage trades in your life, for fun and relaxation. Learn the basics of full body massage in a enjoyable personal  course. (12 hours : 750chf )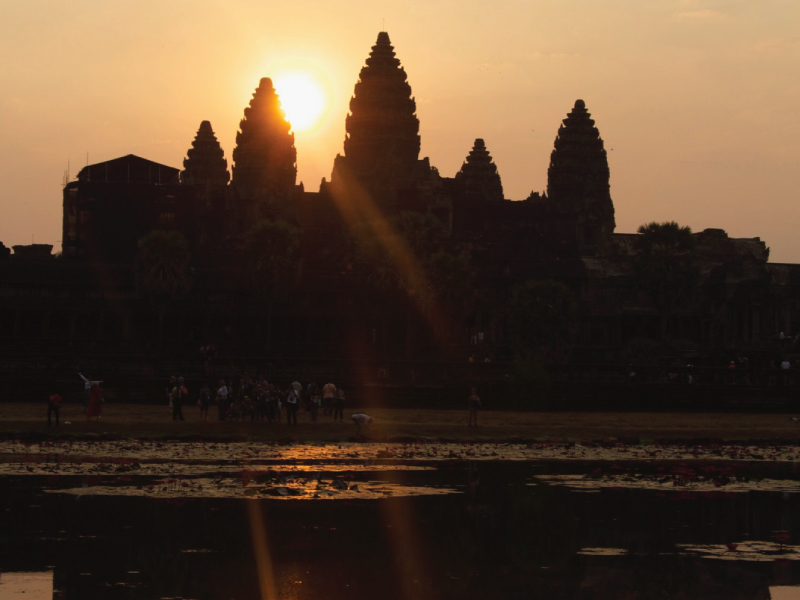 CHI NEI TSANG / Self Belly massage
Digestive issues bother many people and can cause major problems if left untreated. This abdominal Taoist massage shows you how to work the organs of the liver, gallbladder, kidney, small and large intestines, heart, lungs and sexual organs.
Self belly massage  ( 4 hours: 250/125 chf for individual/group class)
Chi Nei Tsang techniques to work on others ( 15 hours : 1000 chf )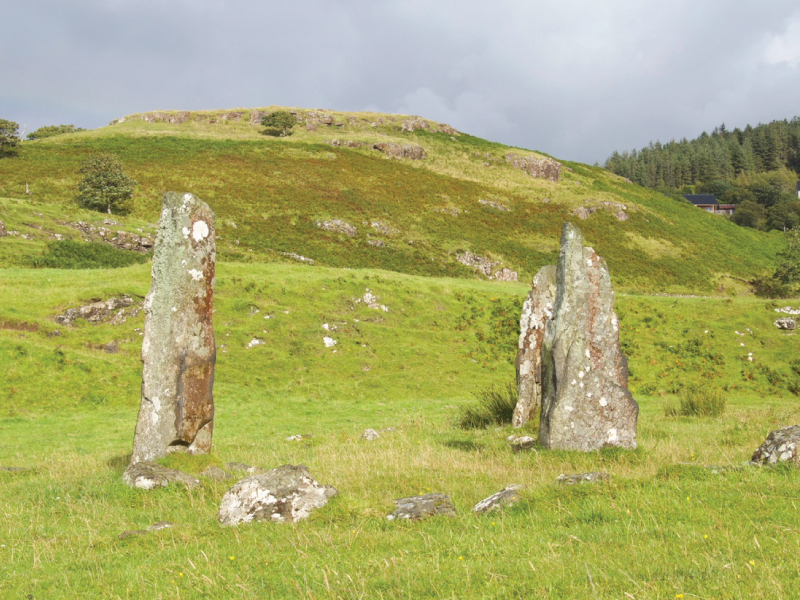 REIKI course and initiations
Reiki is high vibrational subtle energy work. Reiki can be a life changing event, it certainly was for me, and is always a delight for me to share the beauty and healing powers of the subtle realms. Learning to call in the specific healing ray of the Reiki to give hands on healings to friends, pets and oneself. (6 hours : 350chf)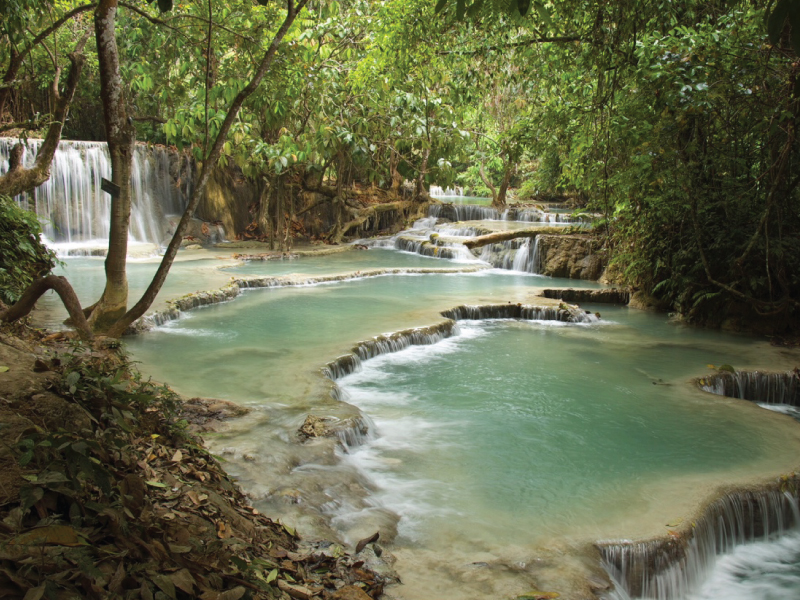 UNDERSTANDING AYURVEDA
Theory and practical self care classes are available on request of topic such as : understanding your Dosha, Daily routines, Digestive health from Ayurvedic perspective, how to perform your own nasya, abhyanga  etc ( 3 hours : cost depending on group size)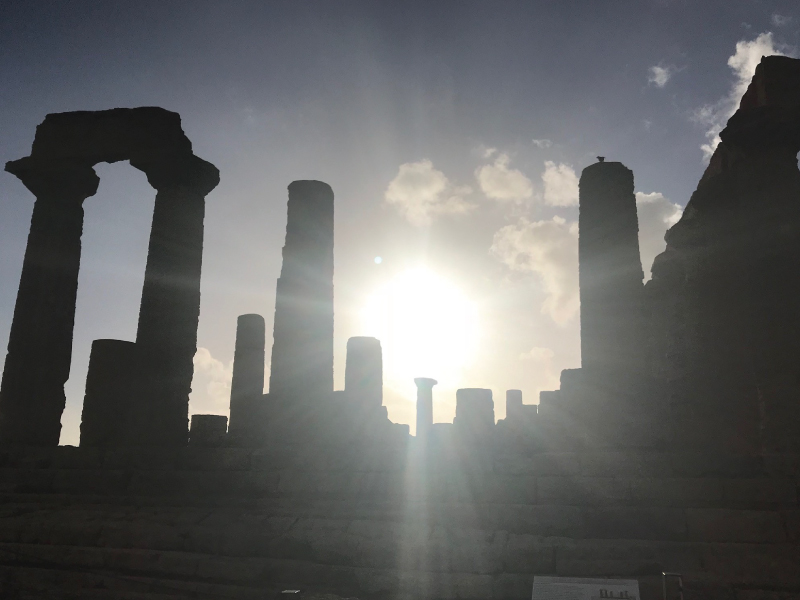 TAOIST PRACTISES
Ancient techniques which allow us to move energy around our body consciously. Famous for its sexual practises and the Jade Egg exercises for women to promote overall vitality and health, as well as strengthen the libido . (3 hour class : 50-150 chf dependng on group size)
CONTACT CATHERINE TODAY
07 86 83 72 22
For more information and general contact please use the form below to contact me and i will contact you straight back through your email address or phone number if you provide it for me.
192B Route de Florissant
Conches, Geneva 1221
Switzerland
Phone: +41 (0)786 83 7222